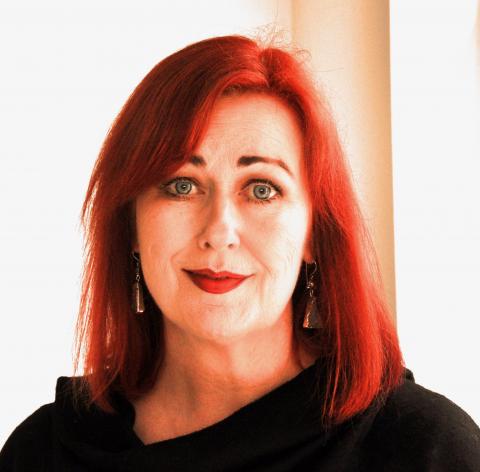 Red Alchemy Theatre Company
Formed in 2010 by Christine Scarry - a professional theatre director and vocal coach - Red Alchemy Theatre Company is dedicated to exploring provocative and challenging works by contemporary writers and composers, with special interest in niche ensemble pieces designed to showcase contemporary theatre and music theatre talent. The company is also committed to producing work that offers support and performance opportunities to the graduates of Ireland's theatre and music theatre programmes. Through innovative interpretations and high calibre performances, we strive to achieve this aim, making live theatre engaging, emotionally powerful and accessible to all.
Previous productions include a National Tour of Vincent - A Play by Leonard Nimoy, Sing For Life (Digital Concert Series in aid of the Irish Cancer Society), Song Slam at The Set Theatre, a National Tour of Listen To My Heart, An Evening with John Bucchino and Friends at The Cobalt Café, Dublin, A Café Cabaret at Bewley's Café Theatre, a National Tour of The Lonesome West, and Ritual For Dolls at The Mill Theatre, Dublin.
As a freelance theatre director and producer, she has worked with national and international casts on a range of outstanding productions at home and abroad. She has directed work to critical and commercial acclaim in New York City as well as in professional theatres all over Ireland, and is Musical Director of the female vocal sextet, Alchemy (alchemyvox.com) and Owner of The Voice Business (voicebusiness.ie).
Red Alchemy Voice Studio
A founding member of the first ever musical theatre degree course in Ireland, Christine is also a professional voice coach with over twenty-five years' experience in the industry. She has lectured in voice, acting and music theatre history, and she continues to be active as a guest lecturer and masterclass facilitator.
Christine has a proven track record in contributing to the success of actors and singers: her clients are currently playing leading roles on Broadway, the West End, and major Irish venues including The Abbey Theatre and The Gate Theatre. The Red Alchemy Voice Scholarship is offered by competitive audition on an annual basis.
Originally trained in voice and piano at the Conservatory of Music & Drama and the Royal Irish Academy of Music, Christine holds a first-class MA in Theatre Studies (Directing) from Dublin City University. She is a member of AOTOS, the British Voice Association, and currently serves as PR officer for the Kilkenny branch of the professional women's organisation, Network Ireland.
An unfunded, independent production company, Red Alchemy is based in the heart of Kilkenny City, although its performance locations remain flexible. Its existence relies solely on the patronage of audiences, benefactors and sponsorship. We aim to engage, inspire and delight ….
Follow us on:
Facebook @redalchemytheatrecompany
Instagram @redalchemychristinescarry
Twitter @ChristineScarry
LinkedIn @Christine-Scarry-Creative-Professional
"From her brilliant work directing the highly successful "Annie" at the Olympia Theatre and Cork Opera House, to a run of six incredible sell-out Christmas pantomimes at the Olympia Theatre, she has been first-class. A lady of extreme charm and a highly professional approach to everything she does."

Pat Egan - International Producer/Promoter