RED ALCHEMY MUSIC THEATRE SCHOLARSHIP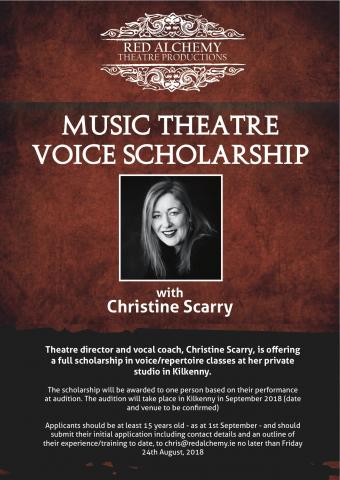 Following the great success of our MT Voice Scholarship last year, applications are now open for the 2018 Auditions for a full scholarship in MT voice/repertoire classes with Christine Scarry.
The full scholarship will be awarded to one person based on their performance at audition, which will take place at The Watergate Theatre on Sunday, 23rd August, 2018.
Applicants must be at least 15 years old - as at 1st September – and should submit their initial application, including contact details and an outline of their experience/training to date, to chris@redalchemy.ie no later than Friday, 24th August, 2018.