VINCENT - A PLAY (Le Fin!)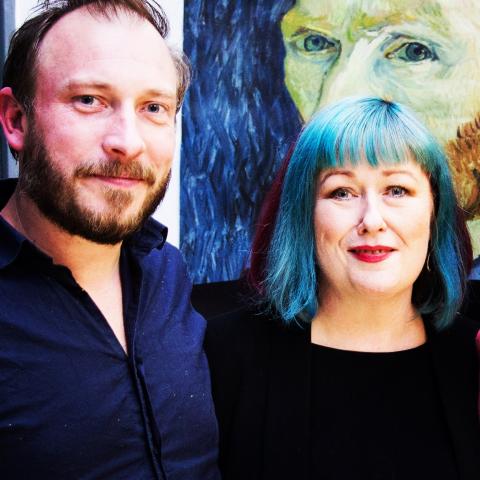 And so we reach the end of the road - for now - with Vincent – A Play.
What a fabulous journey we've had – a creative collaboration with amazing talent and the best of fun along the way.
It was especially exciting to play our final performance to a full house on the gorgeous Draíocht stage, with such a warm and appreciative Dublin audience – we loved every minute of it! Vincent and his astonishing work will remain with us forever.
Sincere thanks to everyone who supported us in any way – we are hugely grateful.
'What would life be if we had no courage to attempt anything?'