ACTING THROUGH SONG WORKSHOP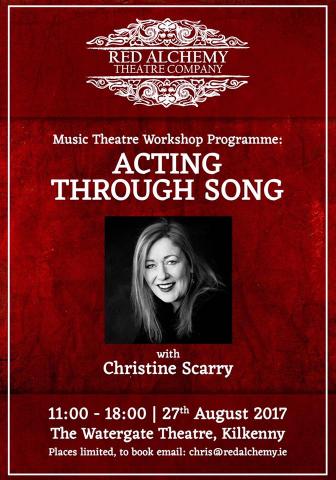 FINAL PLACES ON OFFER ... BOOK NOW!
Sunday, 27th August, 2017 at The Watergate Theatre, Kilkenny
Christine Scarry will lead the workshop, which will comprise a masterclass-style performance of the songs, focusing on acting through song, analysing and refining technique to improve delivery, style and characterisation.
To apply, please email chris@redalchemy.ie or message us through the Contact section of this website.